Michael Kinch, Ph.D.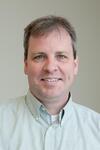 Managing Director, Yale Center for Molecular Discovery; Assoc Rsrch Scientist; Lect Mol Cell & Dev Biology
Address:
300 Heffernan Dr. #B27, West Haven, CT 06516
Michael S. Kinch, Ph.D. is Managing Director of the Center for Molecular Discovery on Yale's West Campus.  Dr. Kinch's scientific expertise includes pre-clinical drug development for cancer, immunological and infectious diseases with small molecules, monoclonal antibodies and other biologics.  Before joining Yale in 2010, Dr. Kinch, served as Chief Scientific Officer and Vice President, Research and Development at Functional Genetics, Inc. in Gaithersburg, MD. Prior to that, Dr. Kinch founded and served as head of the Departments of Cancer Biology and In Vivo Biology at MedImmune, Inc. in Gaithersburg, MD. Prior to MedImmune, Dr. Kinch was a tenured Associate Professor of Cellular Pharmacology at Purdue University in West Lafayette, IN.  He is a co-founder of the Institute for Life Sciences Collaboration, is on the Board of Directors for the Therapeutic Research Foundation. He has chaired more than a dozen study sections for Department of Defense Congressionally-Directed Medical Research Programs for breast and prostate cancers. Dr. Kinch has published more than 70 manuscripts, been granted 15 US patents and published more than 100 pending patents. Dr. Kinch was a postdoctoral fellow at the University of North Carolina at Chapel Hill, obtained a Ph.D. in Microbiology and Immunology from Duke University and a B.S. in Molecular Genetics from The Ohio State University.