Grants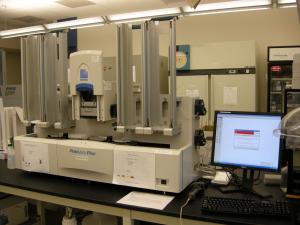 High throughput screening is expensive.
Utilizing its own resources, the Center underwrites >50% of the activities required for assay development, screening, chemistry and information.  
Grant-writing Assistance:
We also work with our faculty partners to help identify and secure funding from external sources.  Specifically, Center personnel can assist in strategy development and grant writing.  To date, the Center has helped support Yale investigators in obtaining more than $15,000,000 in grant funding from Federal sources (NIH), private foundations and companies.
The Center can also help identify potential sources of External Funding from organizations that support the types of activities performed at YCMD.  Please feel free to contact us to report any other funding sources to be included in this list.
Pilot Projects:
YCMD supports a Pilot Project Program to provide periodic deep discounts in Center activities throughout the year. An example of a recent Request for Proposals (RFP) is now available.