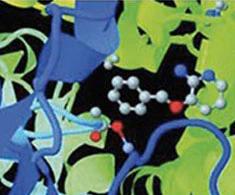 The Maybridge fragment collection: The industry-leading library for fragment-based drug screening
Fragment-based drug screening is gaining wider acceptance, in both academic and commercial arenas, as a highly effective method of expediting the drug discovery process. As the field of fragment-based drug discovery continues to mature, there is an increasing need to gain access to fragments of the highest quality. Over 30,000 Maybridge compounds are assembled to provide convenient access to the extensive Maybridge portfolio when building your own custom fragment screening libraries or searching for hit analogs. The fragment collection has been filtered in terms of purity, molecular weight (≤350 Da), and removal of inappropriate functionality to allow you complete freedom to design a library that fits your own specific needs. The Maybridge fragment collection has grown with the technology in recent years as structure-based techniques become more central to the drug discovery process, and many successful fragment screening programs have Maybridge fragments at their heart.
Please contact Yulia at yulia.surovtseva@yale.edu or 203-737-3271 for questions.